Wed, 1 September 2021
Iron Maiden Senjutsu Track By Track Review - Rock and Roll Geek Show 1093
On this episode I do a track by track review of the new Iron Maiden album, Senjutsu. Thank You Doug Steele for the generous gifts! F.U. USPS for delivering them to the WRONG ADDRESS!
Music by
Listen to all of these bands on Amazon Music and I get a kickback.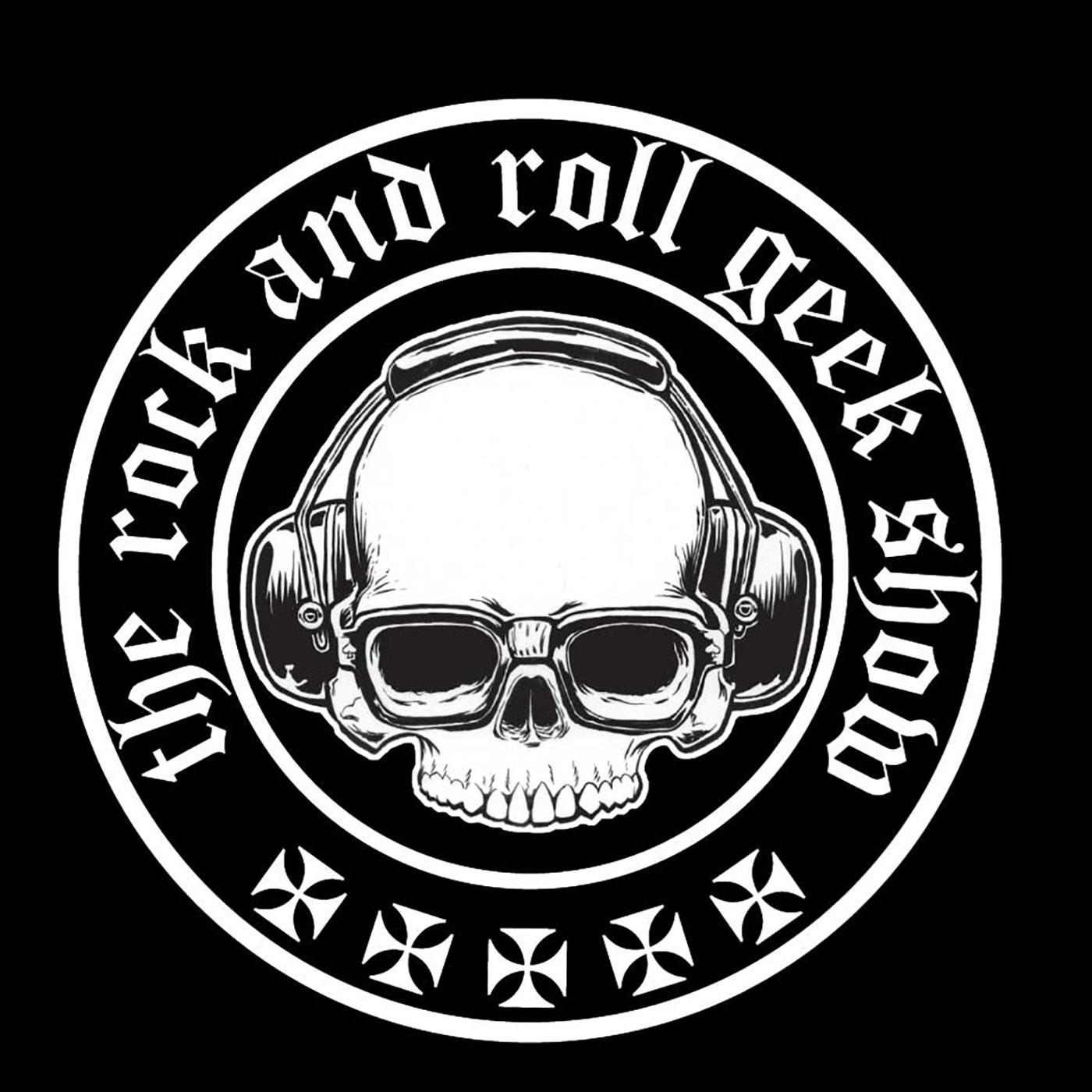 Donate to the show - Rock and Roll Geek Friends And Family Membership
GET THE ROCK and ROLL GEEK APP FOR iPHONE OR ANDROID!
www.rockandrollgeek.com
facebook.com/rnrgeek
twitter.com/rnrgeek
CALL THE COMMENT LINE - 706-621-ROCK (7625)
Thanks to this month's Donors!
Joe Pawlak $16.66
Tim Schall - $15
Kirk Crawford - $12.77
Joseph Coyne - $10
Dan Gerawan - $10
Michael Street - $7.50
Steve Scouller - $6.65
Dave Slusher - $5.55
Bette Wood $5
Brad Shultz - $5
Brad Schick $5
Brian Springer - $5
Chiaki Hinohara - $5
Cole Thornton - $5
Dan McBride - $5
Erik Klein - $5
Fred and Ginny Bunke - $5
Grant Farquhar - $5
James Shapiro - $5
Jamie Jefford - $5
Justin Lefkowitz - $5
Martin Clawley - $5
Michael Brown - $5
Robert Harvey - $5
Rodney Cross - $5
Steve Trice - $5
Ted Wildrecht - $5
Tony Field - $5
Mike Hellyer - 4 pounds
Derek Coward - $3
Mike Dixon - $3
Chad Burns - $2.50
Paul Roub - $2.25
Adrian Boschan - $2
Ben Geddes - $2
Bruce McMillan - $2
Eric Stowell - $2
Mathew Hunt - $2
Patrick Shanahan - $2
Paul Smith - $2
Paul Underwood - $2
RnR Pleeb - $1.42
3Legs4wheels - $1
Amelia Bowen - $1
Arne Stach - $1
Corey Koehler - $1
Jon Richardson - $1
Mark Mazzei - $1
Rodney Cross - $100 - Michael, Thanks for doing The Dog Days this year. I have a challenge for the geek show friends: Donate at least one dollar for every day you do a dog day show, and deduct one dollar for not doing a show. I am giving my donation in advance.
John Morgan - $100
John Morgan - $100
Kirk Crawford - $50 Dog Days Rule - Fuck the Monument fire
Kirk Crawford - $50
Jason Gerken - $20
Douglas Free - $20
Richard Strom - $20
Jeff and Cheri Thieleke - $10
Greg Brofer - $10
Dave Franco - $10
James Venners - $10
Jason Shepard - $10
Blake Johnston - $10
Ralph Miller - $10
School of Podcasting - $10
Todd Cunningham - $10
Bradley Lisko - $10
Richard Fusey - $9.99
Eric Lentz - $5
Jon Tennis - $5
Gregg Long - $5
Benjamin Mueller - $5
Michael Williams - $5
David Hunt - $5
Sigmund Haidacher - $5
Christopher Del Grande - $5
Jennifer Wilbrecht - $5
Brett Garske - $5
Jayce Lesniewski - $5
Peter Spark - $5
John Ofenloch - $5
Robert Giglio - $5
Andrew Howe - $5
Jason Wendleton - $5
Dale Roller - $5
Jerr OCarroll $5
Robert Scott - $5
Brian Grattidge - $2
William Moffett - $2
Deborah Dreyfus - $2
Vincent Crimi - $2
Lasse Satvedthagen - $2
---