Sun, 23 May 2010
Ronnie James Dio Tribute - Rock and Roll Geek Show 401
On this show I pay tribute to the late great Ronnie James Dio.I play some music of his from 1958 through the present, and share some memories.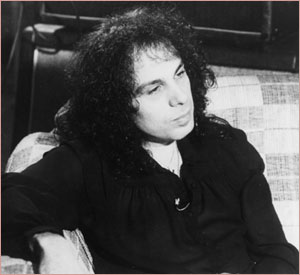 Links:
Westboro Baptist Church to picket Ronnie James Dio's Funeral
Van Halen releases board recording of Man on The Silver Mountain from 1976
Join The Rock and Roll Geek Forums
Please Support My Sponsors
Thanks to my new sponsor, Adam and Eve. Spice things up in the bedroom and with my promotional code ROCKGEEK, get 50% off just about any item. Plus you get 3 free adult DVDs and a FREE extra gift and FREE shipping just by entering the code ROCKGEEK  at checkout. 
Find all of my money saving coupon codes at http://offers.mevio.com/show/rockandrollgeek.html

1800 Pet Meds
- Save 10% plus free shipping on pet medicine and vitamins
IX Web Hosting
Save 25% on web hosting with my ix  web hosting promo codes
Finish Line Athletic Wear
15% off any order $60 or more on athletic clothing..
GoDaddy Coupons
- Great savings on domains from the leader in domain registration.
Budget rental Coupons
- Car rental discounts from Budget at a discount.
Eastbay Coupons
- 15% - 20% off Converse, Adidas, Nike and all other major athletic shoes.
Footlocker Coupons
- 15% off any order on Adidas, Nike, Reebok, Converse, Skechers and more.
eMusic free trial
- 2 weeks, 35 free songs! Cancel in 14 days and keep the songs.
Zazzle
- Custom Clothing, Skateboards and MORE!
Angie's List'
- 25% OFF on your membership. Find the best services on Angie's List.
Match.com
- 25% OFF Find your match or just get laid
Mozy
Save money on online backup made easy with my exclusive mozy promotional codes
---